NEXT GIVEAWAY: TBD
TIME: TBD
LOCATION: TBD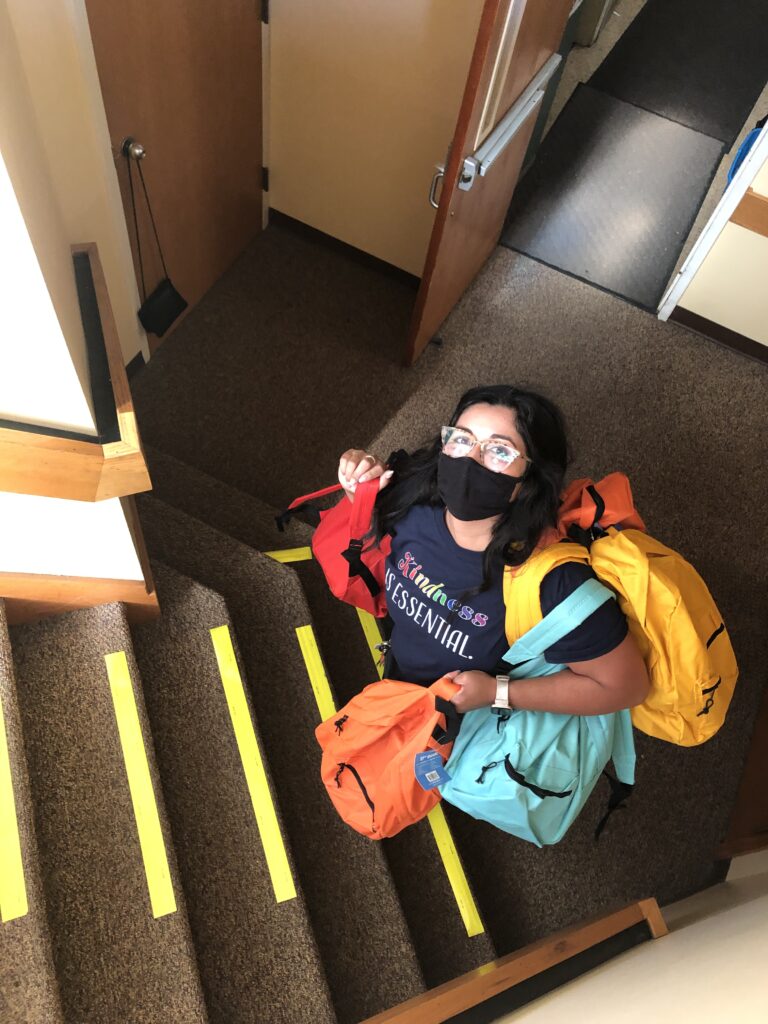 Muchas Mochilas, or Many Backpacks, is Center for Healing & Hope's giveback initiative that places backpacks filled with school supplies in the hands of local students, ensuring they are able to start their school year with the basic supplies needed to be successful in the classroom.
The initiative began in 2020 when executive director, Missy Schrock, found a supply of Anthem backpacks in the clinic, then located at Plymouth United Church of Christ. Instead of allowing the backpacks to sit there and collect dust, she decided they should be given away to students who would put them to good use.
Efforts were made to raise funds to increase the amount of backpacks and supplies. We saw the pandemic exacerbate the hunger crisis, and food security was immediately tied to the initiative. Thanks to generous support, we were able to raise enough funds to also supply grocery gift cards to each family that received the backpacks. Guardian resource packets were also included, along with hygiene kits. The response from the community was overwhelming, and it only took about one hour for all 200 backpacks to be handed out. It was clear there was a need in the community, and that resonated with Center for Healing & Hope's mission. We knew the initiative would be something we want to continue year over year.
In 2022, thanks in large part to Everence Financial, we gave away 300 backpacks filled with school supplies, hygiene kits, grocery gift cards, and resource packets!