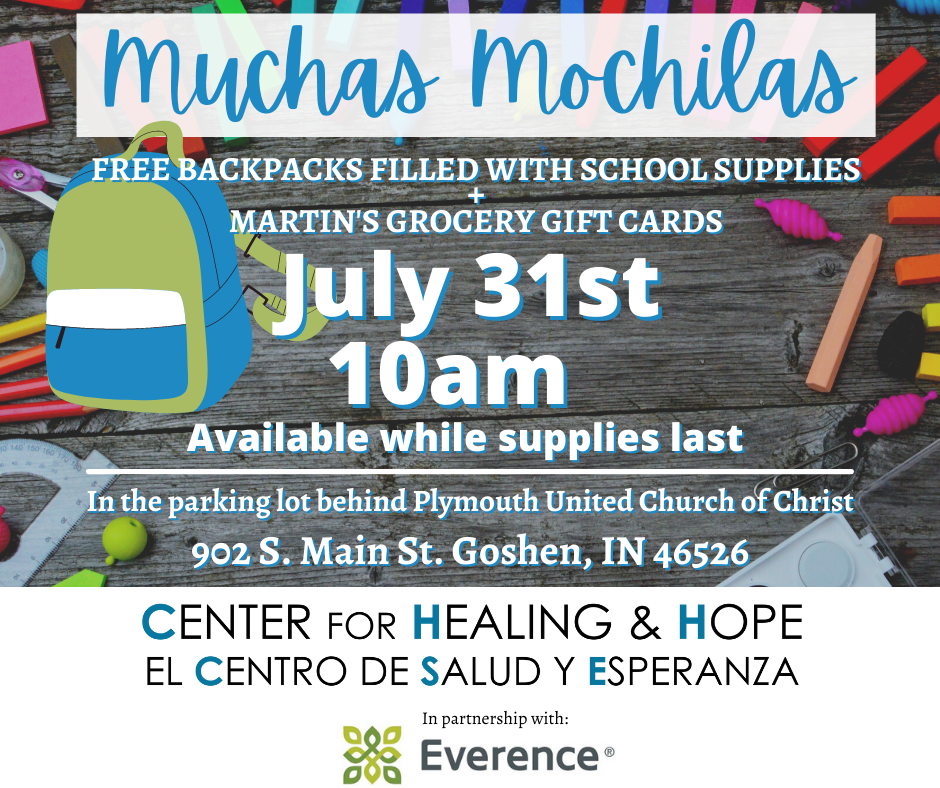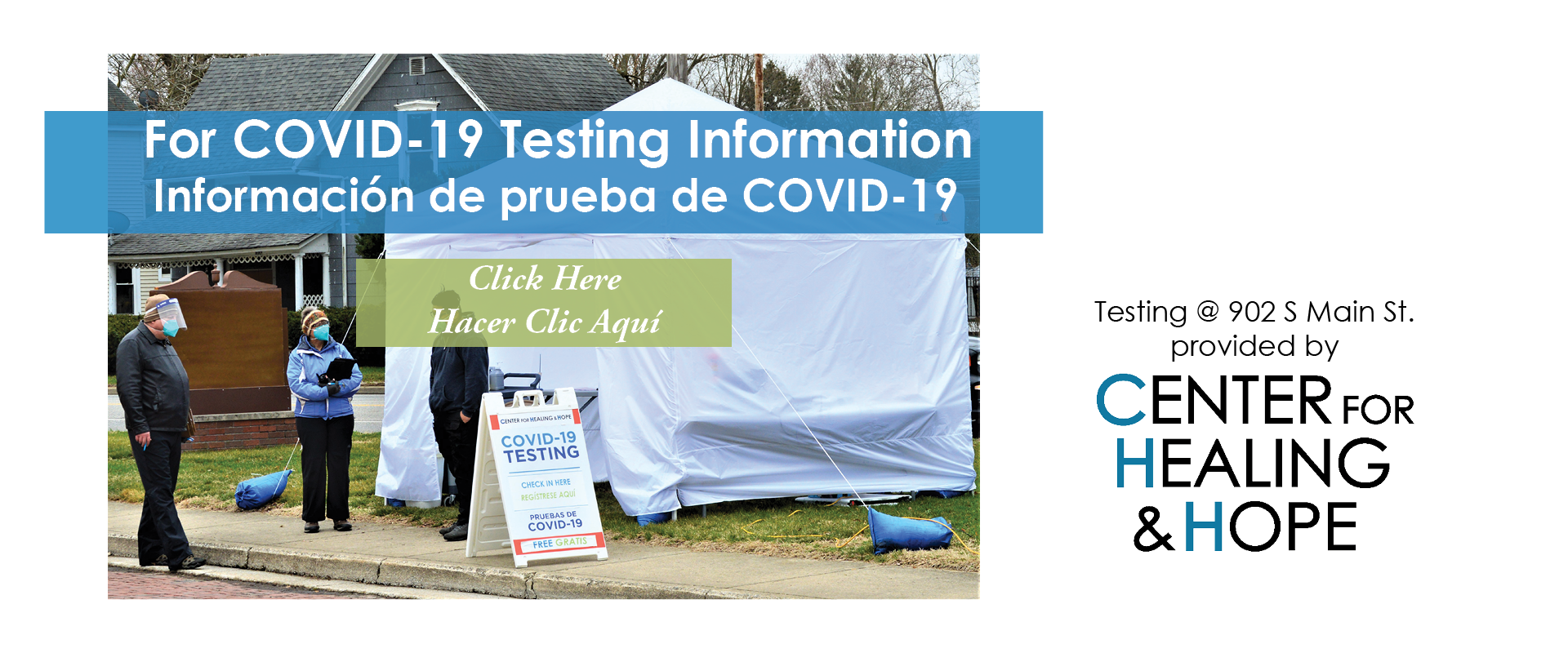 COVID-19 Vaccine Info Web Slider (2)
The place where healing and hope meet
For over 20 years, the Center for Healing & Hope has provided medical and advocacy services in a Christ-like manner to meet peoples' needs in Elkhart County.
We are committed to bringing healing to our community by providing medical care for people who are uninsured or under-insured, who do not have a family physician, and/or with few resources to pay for care.
We are scheduling urgent care by appointment only. Please call the clinic for availability. 574-534-4744
Estamos programando atención urgente solo con cita previa. Llame a la clínica para conocer la disponibilidad. 574-534-4744
Call 574-534-4744 to schedule an appointment.
Connect With Us
400 W. Lincoln Ave., Goshen, IN 46526
Mailing address: CHH, P.O. Box 195, Goshen, IN 46527-0195
Phone: 574-534-4744
Fax: 574-537-1186
Email: info@chhclinics.org
Phone & Office Hours
9:00 a.m. – 4:30 p.m., Monday – Friday
Closed from 12:00 p.m. – 1:00 p.m. for lunch
The Center for Healing & Hope is a state of Indiana sponsored COVID-19 testing site. Testing is available for everyone. The drive-through testing site is located at 902 S Main St., Goshen, in the parking lot behind Plymouth United Church of Christ.
CLICK HERE FOR TESTING DETAILS
Rapid tests are available during all regular testing hours subject to availability.
HOURS:
Mondays / Fridays: 8:00 a.m. – 2:00 p.m.
Wednesdays: 4:00 p.m. – 6:30 p.m.

No Testing Tuesdays, Thursdays, Saturdays, or Sundays.
COVID-19 Antibody Tests
The Center for Healing and Hope offers antibody testing for those who want to identify whether they've had a past COVID-19 infection.
To request a test, call 574-534-4744 and request an appointment for a COVID Antibody Test.
You will be scheduled to come to the clinic for a blood draw by a nurse. You will be called when the result is back.
If you have questions about what your test result means, we provide free consultations with a doctor to discuss your specific situation.
We believe this is the way we will get our community spread under control and get people back to work.
El Centro de Salud y Esperanza es un sitio de pruebas de COVID-19 patrocinado por el estado de Indiana. Las pruebas están disponibles para todos. El sitio de pruebas de conducción se encuentra en 902 S Main St., Goshen, en el estacionamiento detrás de plymouth Iglesia Unida de Cristo
HAGA CLIC AQUÍ PARA VER LOS DETALLES DE LA PRUEBA
Las pruebas rápidas están disponibles durante todos los horarios regulares de pruebas, sujeto a disponibilidad.
HORAS:
Lunes / Viernes: 8:00 a.m. – 2:00 p.m.
Miércoles: 4:00 p.m. – 6:30 p.m.

No hay pruebas martes, jueves, sábados, o domingos.
Pruebas de anticuerpos COVID-19
El Centro de Salud y Esperanza ofrece pruebas de anticuerpos para aquellos que desean identificar si han tenido una infección por COVID-19 en el pasado.
Para solicitar una prueba, llame al 574-534-4744 y solicite una cita para una prueba de anticuerpos COVID.
Se le programará su visita a la clinica para que una enfermera le extraiga sangre. Se le llamará cuando vuelva el resultado.
Si tiene preguntas sobre lo que significa el resultado de su prueba, proporcionamos consultas gratuitas con un médico para analizar su situación específica.
Creemos que esta es la forma en que controlaremos la expansión de nuestra comunidad y lograremos que la gente vuelva a trabajar.
We are committed to bringing hope to our immigrant neighbors and communities through providing resources and advocacy services to those in need.
We believe that everyone deserves the best care, support and assistance we can give, regardless of who they are or where they are from. That is why we are committed to the well-being of each individual and the neighborhoods and communities where they live.
If you or someone you know is an immigrant and in need of local resources, please click here to learn about Elkhart County Hope Network, Goshen Resident ID (GRID), and our Immigrant Resource Guide. Call 574-534-4744 to learn more.