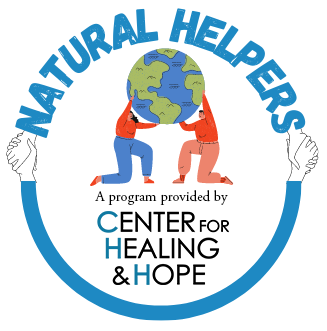 The Natural Helpers Program extends the services we offer to our immigrant patients by connecting them with a community volunteer who speaks their language and can refer the services in the community for food, transportation, housing, jobs, language classes, legal help, and more. 
"Natural Helpers" is a nationwide program designed to bridge the gap between residents and the resources available to them by identifying, training and empowering local immigrants who understand the challenges of moving to a different place, learning a new language, and establishing a home in the U.S. The goal is to develop a network of person-to-person support services that will help immigrants more effectively access existing community resources and work with community social service organizations.
Need to speak with a Natural Helper?
Text "Support" to (574) 205-9425 and a Natural Helper will be in touch within a few days. You can also call Center for Healing & Hope at (574) 534-4744 to make an appointment over the phone.
El Programa de Natural Helpers extiende los servicios que ofrecemos a nuestros pacientes inmigrantes conectándolos con un voluntario comunitario que habla su idioma y puede referir los servicios en la comunidad para comida, transporte, vivienda, trabajos, clases de idiomas, ayuda legal, y más.
Natural Helpers es un programa nacional diseñado para salvar la brecha entre los residentes y los recursos disponibles para ellos identificando, entrenando y empoderando a los inmigrantes locales que entienden los desafíos de mudarse a un lugar diferente, aprender un nuevo idioma y establecer un hogar en los Estados Unidos El objetivo es desarrollar una red de servicios de apoyo de persona a persona que ayuden a los inmigrantes a acceder más eficazmente a los recursos comunitarios existentes y a trabajar con organizaciones de servicios sociales comunitarios.
¿Necesita hablar con un Natural Helper?
Envíe un mensaje de texto con la palabra "Apoyo" al (574) 205-9425 y un ayudante natural se pondrá en contacto dentro de unos días. También puede llamar al Centro de Salud y Esperanza al (574) 534-4744 para hacer una cita por teléfono.