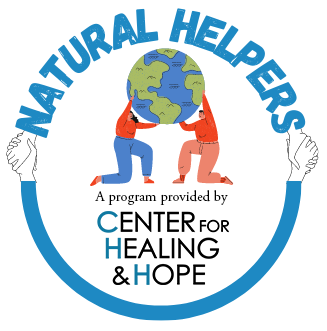 The Natural Helpers Program extends the services we offer to our immigrant patients by connecting them with an immigrant volunteer who speaks their language and can refer the services in the community for food, transportation, housing, jobs, language classes, legal help, and more.
"Natural Helpers" is a nationwide program designed to bridge the gap between residents and the resources available to them by identifying, training and empowering local immigrants who understand the challenges of moving to a different place, learning a new language, and establishing a home in the U.S.
In any given community there are "helpers" who people of that community "naturally" turn to for help. These "natural helpers" are highly respected for their knowledge of available resources and services. A Natural Helpers program provides training to help already existing "natural helpers" better serve the members of their community. The goal is to develop a network of person-to-person support services that will help immigrants more effectively access existing community resources and work with community social service organizations.
We are looking for 8-10 Natural Helpers to join our program! Fall 2021 training will be on October 2, 9, and 16, 2021. Click here to learn more about Natural Helpers responsibilities, leadership training, and to apply.
Ready to apply? Click here: https://forms.gle/wAhEaeUWwGHkm5Z49
Do you know someone who would be a good fit? Nominate someone here: https://forms.gle/rg6dkoBd772aiu6c6
More questions? Contact Julia Schmidt, Immigrant Resource Coordinator by email jschmidt@chhclinics.org, phone 574-534-4744 ext. 209 or texting 574-205-9425.