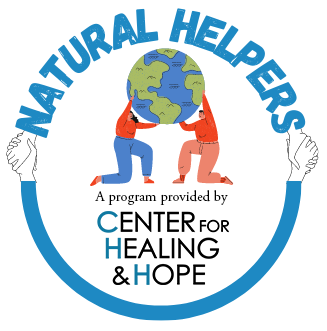 Natural Helpers Program
The Natural Helpers Program extends the services we offer to our immigrant patients by connecting them with a community volunteer who speaks their language and can refer them to the services in the community for food, transportation, housing, jobs, language classes, legal help, and more.
"Natural Helpers" is a nationwide program designed to bridge the gap between residents and the resources available to them by identifying, training and empowering local immigrants who understand the challenges of moving to a different place, learning a new language, and establishing a home in the U.S. The goal is to develop a network of person-to-person support services that will help immigrants more effectively access existing community resources and work with community social service organizations.
Need to speak with a Natural Helper?
Natural Helpers are available at the clinic Monday evenings from 5pm-7pm. No appointment is needed during this time.
Text "Support" to (574) 205-9425 and a Natural Helper will be in touch within a few days. You can also call Center for Healing & Hope at (574) 534-4744 ext. 209 to make an appointment over the phone.
Want to become a Natural Helper? Contact Lauro Zuñiga at lzuniga@chhclinics.org, or call 574-534-4744 ext. 209.
More questions? Contact Lauro Zuñiga, Director of Immigrant Services by emailing lzuniga@chhclinics.org, calling 574-534-4744 ext. 209 or texting 574-205-9425.