Forty-one uninsured women received a complete physical for free Saturday, March 23, during the Center for Healing & Hope's annual Spring into Health event.
These physicals included a Pap test and breast exam along with a blood pressure check, body mass index, health education and follow up. Retail value for the services ranges from $504 to $1,135, depending on the level of services needed. For women with an abnormal mammogram and abnormal pap test who receive additional diagnostic services, the value is well over $4,000.
"Prevention is just so important. It absolutely saves lives," said Dr. Michelle Shelly, Center for Healing & Hope chronic care physician.
Cervical cancer had been the leading cancer to cause death for women, especially those of childbearing and peak parenting age, until the Pap test was developed, Shelly said. Pap testing identifies pre-cancerous changes that can be treated and cured. The test has dramatically reduced the number of deaths due to cervical cancer in most populations, but not for uninsured women who often cannot afford the simple screening test.
Recently, Dr. Shelly saw two patients at the Center for Healing & Hope who both had abnormal Pap tests. After further testing, one patient was diagnosed with cervical cancer, while the other is undergoing treatment to prevent her abnormal cells from progressing into cancer.
"The process to go from normal to cancer is about a 10-year process, so there are multiple opportunities to catch it with a Pap before it's even cancer," Dr. Shelly said. Without insurance or access to medical care, though, regular physical exams can be difficult. Spring into Health provides preventative care to those who may not have access otherwise.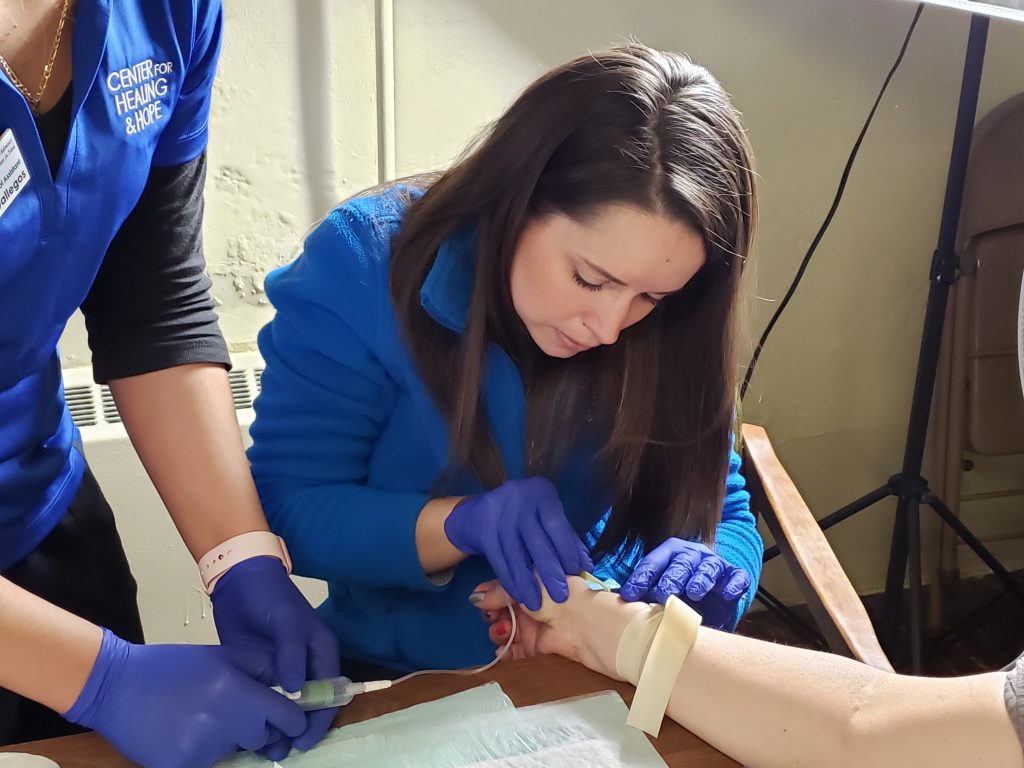 Spring into Health is offered through partnerships with the Indiana Breast and Cervical Cancer program and the nurse practitioner program at Goshen College. In order to keep exam costs affordable, MHS, Fairhaven Obstetrics and Gynecology, Heart City Health and Goshen Health (The Retreat) have provided financial support.
"We appreciate the opportunity to offer these preventative services through the collaborative support of local partners that include our sponsors for this event, individual donors, the Goshen College nurse practitioner program and the Indiana Breast and Cervical Cancer Prevention program," said Bryan Mierau, executive director of the Center for Healing & Hope. Together, we make a positive difference for the women who attend our events, he added.